A prestigious journal has awarded two Bournemouth University (BU) academics the 'Best Paper' accolade for their work in the largely unstudied domain of consumer behaviour in digital virtual spaces, including video games, virtual communities and the web.
'Concepts and practices of digital virtual consumption', by BU's Dr Janice Denegri-Knottand Dr Mike Molesworth, was among the most downloaded work published by Consumption Markets and Culture last year.
The paper examines digital virtual consumption (such as owning luxury cars in a video game), the relationship it has within the real material world and the appeal of consumption that is deprived of a material, physically tangible form.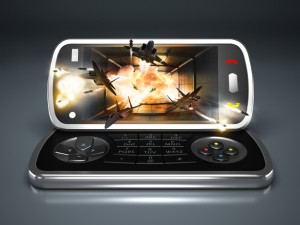 Denegri-Knott and Molesworth think of consumption on spaces like eBay, Amazon and World of Warcraft as somewhere between the consumers' imagination and material consumption, and believe it is charged with transformative potential for its users.
Consumers can fulfil all sorts of daydreams, such as finding a designer dress on eBay, or performing the fantasy of being a powerful wizard. They don't just look and ask 'what might it be like', but may 'try on' being an entrepreneur, someone with wealth, a collector, a trader, an advertiser, a criminal, a hero, a warrior, or many other ways of being.
Their roles are enhanced as the scripts available to them expand and can be tested within relatively small timescales. The digital virtual individual may be an avid collector one year, a warrior hero the next, and a successful entrepreneur the year after that. The video game player may be a successful criminal one week and a racing driver the next.
Denegri-Knott and Molesworth believe more emphasis is needed on the relationship between the virtual realm and the real-world and, as digital virtual consumption is largely unstudied, they propose an integrative view for further research.
"The paper was written in the spirit of mapping out potential avenues for research, and also to give us some kind of conceptual frame to make sense of consumption in emerging digital virtual spaces," said Dr Denegri-Knott.  "We now have a body of work that looks at the way in which users consume through eBay, from which we have been able to draw some insights on the acceleration of consumer desire and the problems this creates. We now would like to develop the theme of transformative potential in digital virtual consumption; that is to see how consumers make sense of their experiences and how they integrate these into their everyday lives."
The pair are also now researching the experience of owning digital virtual goods, in particular the ways in which consumers become attached to certain goods, and how they maintain their preferential stature.
Dr Denegri-Knott concluded: "We were both delighted and surprised to hear that our paper was so well received by the readers of the journal and by the judging panel.  This is a real achievement for the Emerging Consumer Cultures Group (ECCG)."