Bournemouth University is proud to be one of the sponsors of Dynamix, a Young Enterprise team based at Corfe Hills School in Broadstone. The Young Enterprise charity is a national initiative to forge links between schools and companies to inspire and equip young people to learn and succeed in business. Their flagship Company Programme enables 30,000 15-19 year olds run their own real companies for a year with help from business mentors. Dynamix are taking part in this programme and have put together the text below about their company:

Dynamix is made up of 14 A-level students, all aiming for success within the Young Enterprise competition. We, as a company, meet every Wednesday at the 288 group building for a business meeting, during these meetings we have set up a business and designed, prototyped and manufactured an innovative product; Folderboard. This is a fully customisable A4 ring binder with an integrated whiteboard allowing you to store what's important and wipe away what's not!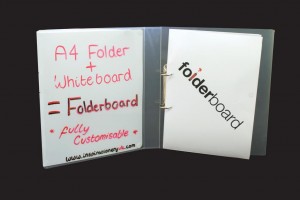 Folderboard is the first product within our Inspirationery brand, we are developing other products within this brand, these include an A5 Folderboard, a Folderboard with a pad of paper included and even an iFolderboard, a folder with an integrated iPad holder.
With this concept, we are competing against other companies like us in Young Enterprise competitions. This requires us to write a company report, organise a trade stand, create and deliver a presentation on our business and product and be interviewed on all aspects of our journey by a panel of judges. We have had great success with the most recent competition, performing well in all of these areas and moving through to the next stage in the competition.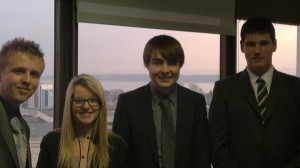 Dynamix has so much potential, we have received a lot of positive feedback from judges, we have the skills and the determination to go all the way through the many stages of the competitions to the international finals and we hope to do so.
You can visit the Dynamix website here: http://inspirationeryuk.com/ where you can read more about the company and order their products.
We wish them the best of luck in the Young Enterprise competition!