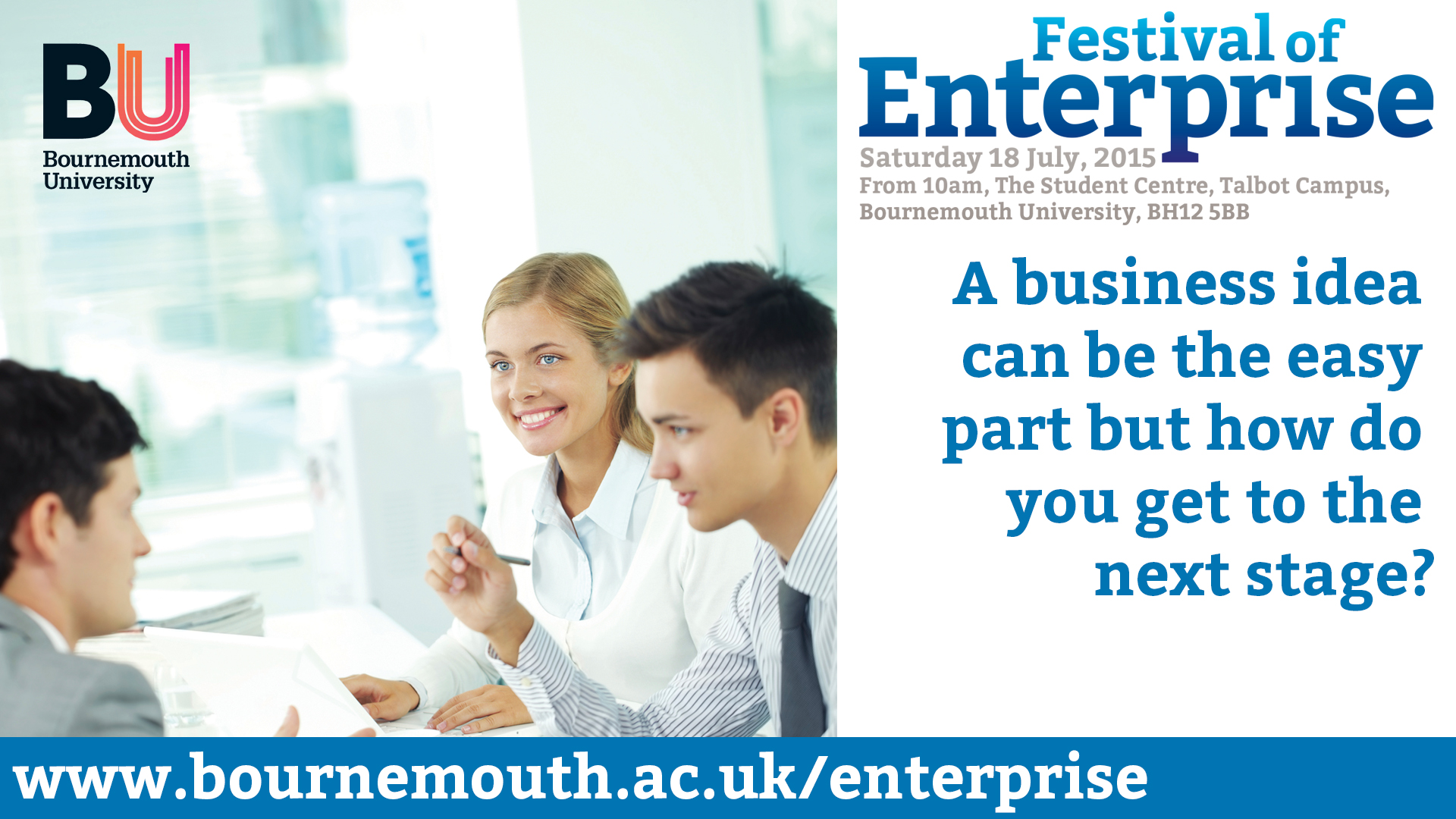 On Saturday 18 July (this Saturday), BU hosts its first ever Festival of Enterprise – a free event designed to give help and advice to startups, SMEs, established businesses, budding business-minded teenagers or anyone wanting to turn a business idea into a reality.
The Festival is open to anyone and takes place in the Student Centre between 10am and 3pm. There will be four 'sofa' sessions – Marketing, Finance, Cyber Security and Creativity – with industry experts giving their advice and taking questions, all aimed at engaging with and supporting local businesses.
There are other activities taking place too – business 'speed dating' sessions, an Enterprise Den specifically for college-aged teens and a keynote presentation from local entrepreneur Steve Bolton.
If you'd like more information, visit the Festival of Enterprise webpages. And most importantly, please spread the word. If you know of anyone (colleagues, friends, family) who may benefit from talking about business and enterprise in Dorset then send them along.