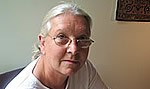 Professor Ruth Towse's article What we know, what we don't know, and what policy-makers would like us to know about the economics of copyright, published in the Review of Economic Research on Copyright Issues (2011, vol. 8(2), pp.101-120) was recently listed on Social Science Research Network's (SSRN) Top Ten Download list for: Intellectual Property: Copyright Law eJournal.
Ruth Towse is Professor of Economics of Creative Industries in the Business School, and is Centre for Intellectual Property and Policy Management (CIPPM) co-director (economics).
Professor Paul Heald's ongoing study exploring the public domain effects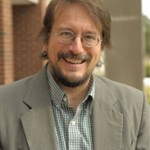 of copyright law was reported on The Atlantic, among other places. It shows there are twice as many newly published books available on Amazon from 1850 as there are from 1950.
Paul Heald is Professor of Law at the University of Illinois and Professorial Fellow at the CIPPM, Bournemouth University. You can read more about Professor Heald's work here.