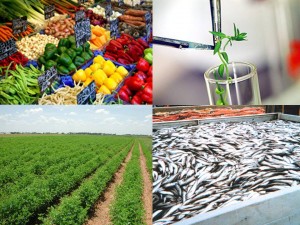 The European Commission is organising an Information Day and Brokerage Event on the 2013 FAFB call (also often referred to as KBBE, or Knowledge-Based Bio-Economy). As stated in the leaflet enclosed below, the call is foreseen to be published on around 10 July 2012, although this date is still provisional.
The morning session will consist of presentations of the topics in the 2013 call, divided into the three "activity areas" of the FAFB theme. The afternoon will consist of parallel sessions with group discussions by thematic areas, in order to help bring together consortia, and pre-arranged face-to-face meetings to discuss potential partnerships for proposals. Participants can sign up for both when registering for the Information Day. There will also be a focus on opportunities for small and medium-sized enterprises (SMEs) in the 2013 FAFB call, which is foreseen to be a particular priority. 
This is a great opportunity to network!