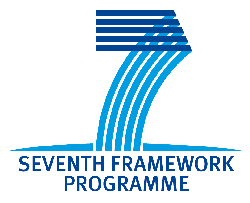 DEFRA, BBSRC, NERC and the Food Standards Agency are co-hosting a
UK Info Day
 the 2013 FP7 Food, Agriculture and Fisheries, and Biotechnologies (FAFB) and Environment (including climate change) calls on Friday 6 July. The venue is the Royal Pharmaceutical Society in London.  Registration for the event is now open, simply complete and return this
Registration Form
. There is no charge for this event, and places are limited and will be on a first-come first-served basis.
The information day is designed for everyone interested in these two FP7 thematic areas, in particular those considering submitting a proposal for the 2013 work programme calls. These are scheduled to be published on around 10 July, and will be the last such calls under FP7. The information day will feature:
Presentations from the European Commission's DG Research and Innovation on the 2013 work programmes for the FAFB and Environment themes;
Information on the opportunities available in other FP7 schemes, including the "Ideas" (the European Research Council) and "People" (the Marie Curie Actions) programmes;
Presentations by FP7 project participants in the FAFB and Environment areas, along with lessons learned about participating in the programme; and
An update on Horizon 2020.
The UK National Contact Point for the FAFB and Environment themes will be available all day to provide information and advice on participation in FP7. The event will also provide an opportunity to network with others interested in EU collaborative research.