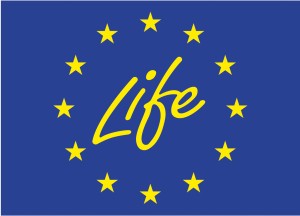 The sixth LIFE+ call opened recently and closes on the 26th September 2012. LIFE+ funds projects that implement, update and develop Community environmental policy and legislation. There are three strands:
There is a significant change to the application process this year as this must be done using a new eProposal online tool. There are user guides available on the LIFE+ website. In addition applicants submitting a Nature & Biodiversity project or an Information & Communication project related to Forest Fire Prevention will also need to submit an A8 form, signed by the relevant competent authority.
Beta Technology can review your project idea before you start taking time to fill in the application form, simply complete the project concept form and send it to Catherine Holt or Jane Watkins . You can also take a look at the Tips and Advice section of the Beta website for some great hints when completing an application.
There is also an Info Day for this call being held in London on May 29th  -povisional plans for the day include presentations from Stefan Welin, Technical Desk Officer at the EU LIFE Unit, Catherine Holt from BETA Technology and previous project funding recipients. Attendance is free but must be registered in advance, places are limited and will initially be allocated at one per organisation on a first come, first served basis; you can register here.