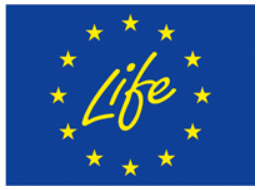 The LIFE programme is the EU's funding instrument for the environment and climate action. The general objective of LIFE is to contribute to the implementation, updating and development of EU environmental and climate policy and legislation by co-financing projects with European added value.
In April 2018, The LIFE programme has launched its 2018 call for project proposals. This year, they are investing close to €400 million in nature conservation, environmental protection and climate action. They are also introducing a streamlined application process to make it easier to request LIFE funds.
As a bottom-up funding instrument, LIFE provides applicants with flexibility to truly innovate. The LIFE Programme supports projects that are either tackling climate change, or protecting nature and the environment.