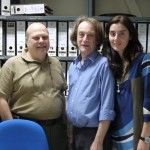 Earlier this year I won funds as part of the BU EU Networking Fund, to support me in meeting up with colleagues in Greece to discuss a future research collaboration.  I travelled to Crete to meet Assistant Professor A. Stavropoulou, from the Technological Educational Institute (TEI), who will be a member of the proposed research team. Whilst there I also met with several other members of staff who were very keen to support the research initiative and to explore the additional possibility of Erasmus-funded teacher exchanges.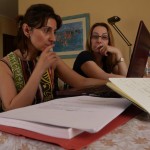 I then visited Athens in order to meet with Dr. Theodora Strobouki, a potential co-ordinator of the research project . Whilst there, I undertook a busy programme of meetings including a wide variety of key personnel and undergraduate student cohorts in classroom and clinical laboratory settings. Finally, I met key individuals at the Antheus Syggros Hospital in Athens, a potential clinical venue for the research/data collection, as well as many other key individuals.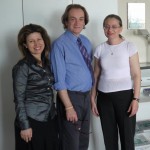 This networking activity has enabled the formation and strengthening of an initial core team for the Greek branch of the research, by enabling face-to-face meetings with clinical and academic gate-keepers, and by successfully canvassing support from the senior academics in the respective institutions. It also allowed me to identify and expand my skills and insight. We are currently looking in to ARISTEIA funding and to publish a collaborative paper.