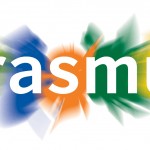 BU had had a successful track record with Erasmus, Erasmus Mundus, Leonardo da Vinci and other Lifelong Learning programme initiatives so I am pleased to have an update on these in Horizon 2020. This year the Erasmus scheme is 25 years old it's good to see that education and youth policies remain high on the EU agenda and features heavily in documents such as Europe 2020 and Education and Youth 2020 strategy.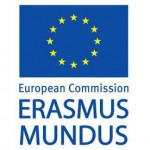 In order to avoid duplication and increase simplification, for Horizon 2020 the lifelong learning programmes, Erasmus, Grundtvig, Leonardo and Cornelius, Youth in Action and other smaller programmes will be compressed into 3 Erasmus for All initiatives with a whopping €19billion budget. The current 7 different co-financing rules will all be harmonised into one set of rules for all schemes within this programme. Also under the current programmes we need to have an Erasmus University Charter which will still be needed. Once you have it you never need to apply again, which is good for BU as we already have it.  This Charter covers different aspects of mobility for staff, students and placements and the EC are currently debating how best they can amalgamate these without making places like BU having to apply from scratch again. The three proposed Erasmus for All initiatives are:
1. Learning Mobility: This will focus on individuals and will have 63% of the budget. It will target staff (youth workers, school workers, teachers, trainers) and Higher Education students and Masters students. It will also cover volunteering and youth exchanges for young people and mobility outside of the EU.  So what does this mean for us? Well, more mobility is available as Erasmus has an international focus, not just EU. I will offer high quality joint Masters degrees through consortiums of universities and also will provide us with student loan guarantees to boost mobility.
2. Cooperation Projects: This will have 25% of the budget which will be used to support cooperation in order to achieve innovation and good practice which it will achieve through strategic partnership support between various stakeholders (including education to education and education to businesses). It wants to use funding to explore how we can make graduates more employable – what skills and competencies for graduates need to be employed in certain  sectors. It will also support large scale partnerships between higher education institutes and businesses through large 'knowledge alliances' (up to €1m) and support third county capacity building. So what does this mean for us? The will be Erasmus Clusters which have intense cooperation between countries which we need to be part of. We need to also get involved with businesses to achieve the knowledge alliance aspects and we can also now target countries outside of the EU to build working relationships with. Finally we could start to use strategic partnerships through this type of funding to establish future Marie Curie fellowships.
3. Policy Support: This funds holds 4% of the budget and will be used for policy reform, particularly this policies mentioned in the introduction. It will support the valorisation and implementation of EU transparency tools, policy dialogue with stakeholders and will cover the entire world and not just the EU. So what does this mean for us? We can get involved with countries sours de of Europe and contribute to policy development.
What about Jean Monnet and sport funding? Don't worry these will also exist in Erasmus for All. Jean Monnet will remain pretty much exactly how it is supporting institutions who promote European citizenship. As for sport, it was determined by the EC that many aspects of sport research involve the need for learning, such as why racism exists in sport, and so they have included it within the Erasmus for All scheme.
By early 2013 the European Parliament would have reviewed and agreed the final proposals for Erasmus for All and so we will know the final details as how it will look and confirmation of the budgets etc at this point. I will of course keep you updated each time in receive any information.