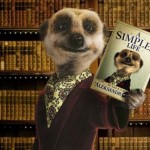 New year's day 2013 is an important day for those of you undertaking EU research as this is when it officially becomes simpler to get your money off the commission. The new legislation to be introduced on January 1st will cut red tape, enabling increased transparency and higher accountability of all involved in dealing with EU finances. It moves the protection of EU financial interests to a higher level.
The complaints of organizations such as BU have at last been listened to and the new rules focus on simpler and faster access to funds while strengthening accountability in the manner in which taxpayers' money is spent. New rules include the scrapping of the obligation to open separate bank accounts, shortening the time for payments to beneficiaries (30, 60 or 90 days depending on the complexity of the deliverables), more use of lump sums and flat rates for smaller amounts, no need to fill in the same details every time one applies for EU funds, on-line applications and other measures in order to focus more on results and less on paper work…
For any of you interested in learning more about the new rules and regulations, check out the EC Financial Regulation site.