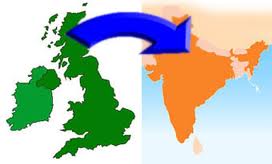 The EPSRC, under the Research Council UK's energy programme, and the Department of Science and Technology, New Delhi, have launched a joint call for proposals for their UK-India partnership in smart energy grids and energy storage technologies. This seeks to strengthen collaboration between UK and Indian research institutions within an overarching focus on research relating to smart energy grids and energy storage technologies. Proposals must address one of the following areas:
•appropriate distributed storage technologies;
•on/off grid energy systems;
•DC networks;
•control and communications.
Projects must be joint activities involving research groups from both India and the UK, and must involve personnel exchange between the Indian and UK partners. All proposals must be for consortia, with equal or proportionate participation from UK and Indian researchers. UK applicants must be the principal investigator or co-investigator on a current Research Council award. Higher education institutions, some Research Council institutes and independent research organisations are eligible to apply.
The costs for UK institutions will be met by EPSRC, and those for Indian institutions will be met by DST. EPSRC will contribute up to £5 million for this call over a three-year period with matched resources from DST. The deadline is 15.11.12