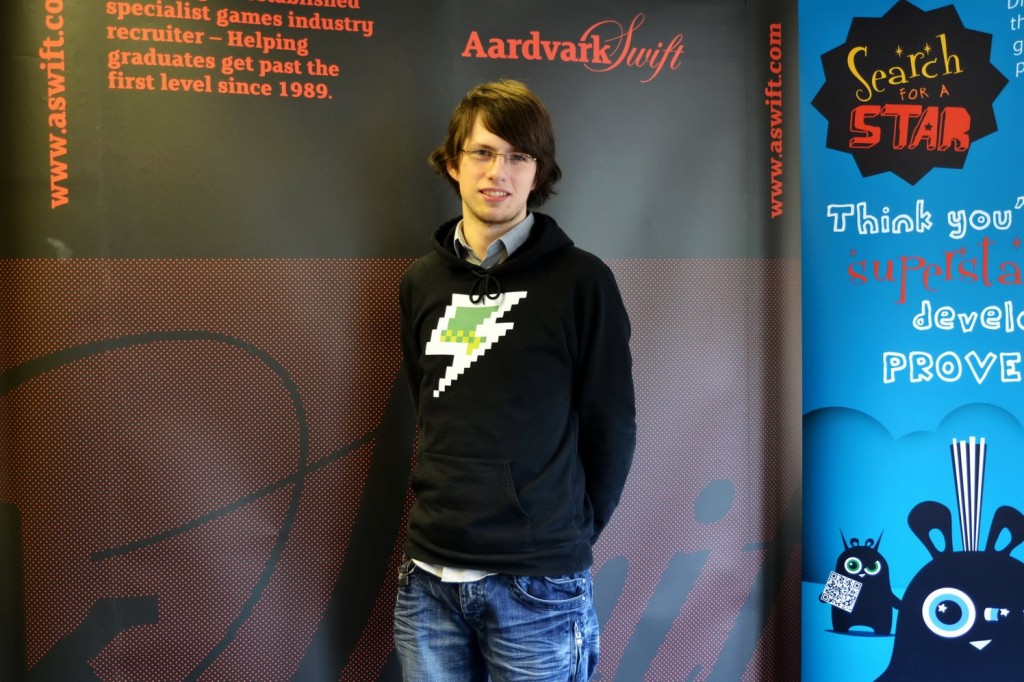 Wellcome Trust recently ran a 'Gamify Your PhD' competition, which focused on the 'gamification' of research thesis ideas from biomedical sciences or medical humanities.
The winning entry was created by the Force of Habit team, which included BU Graduate Ashley Gwinnell. The game is called Dysbiosis, a shoot-em-up which according to Wellcome Trust "places the gamer within the gastrointestinal tract, shooting down harmful bacteria in an addictive immunological battle for digestive health."
Dr Christos Gatzidis, who was the lecturer for the games development-related units Ashley did whilst studying at BU says: "It is always great to see our students doing really well with any type of highly visible games production project or competition, particularly if it is on excursions like this which involve and promote public engagement with science, as this one by Wellcome Trust does."
Ashley notes that "you wouldn't have necessarily noticed it was me who won as it's all under my newly formed limited game development company (Force Of Habit – http://forceofhab.it/ ) which I've started recently with a friend. We were the only team at the jam who were a collaboration between two companies (with Clockwork Cuckoo) – everybody else was a self-contained company unit. In that sense we did incredibly well as we'd never worked with our artist and animator!"
More information about the 'Gamify Your PhD' Wellcome Trust competition can be found on the foundation's official site. A YouTube video has also been created that summarises the game and it can be also downloaded from on the Force of Habit website if you want to play it in full.
Congratulations to Ashley and Christos!