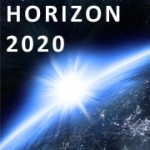 So you want a say in how Horizon 2020 will be but not sure how? Well, there are a number of consultations open for you to have your say – participate and start to shape EC funding for the future.
Opening up Education through New Technologies: The objective of the consultation is to explore the need for EU action to promote the use of Open Educational Resources (OER) and of Information and Communication Technologies (ICT) in education. The consultation is carried out in the context of a Commission Communication on "Rethinking Skills" planned for the end of 2012 which will announce a new EU initiative on exploiting the potential contribution of ICTs and OERs to education and skills development. A further Commission Communication on this is expected in mid-2013.
Marine Knowledge 2020: From Seabed Mapping to Ocean Forecasting: The European Commission is proposing to create a digital seabed map of European waters by 2020 by collecting all existing data into one coherent database accessible to everyone. The consultation closes on 15 December 2012.
Fuel Cells and Hydrogen JTI under Horizon 2020: The Fuel Cell and Hydrogen Joint Undertaking (FCH JU), a Public Private Partnership (PPP) set up between the European Commission and industry, was established in 2008. The research community also later joined the initiative. Its objective was to significantly accelerate the market introduction of the fuel cell and hydrogen technologies, in order to realise their potential as way to achieve a lower carbon energy system. The consultation aims at collecting the views of the wider public on the fuel cells and hydrogen sector, on research and innovation in this field in Europe, and in particular on the possible continuation of the FCH JU for the implementation of FCH research in Horizon 2020.