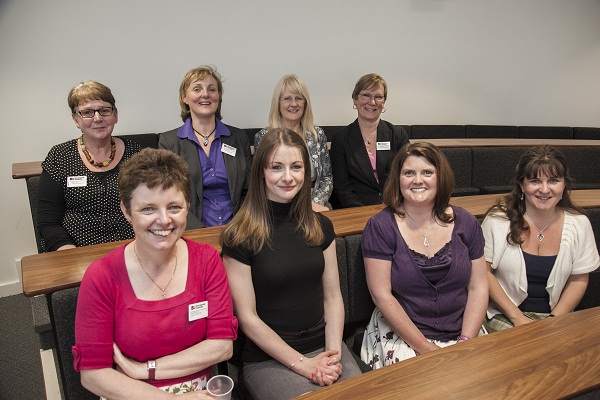 Bournemouth University Dementia Institute (BUDI) tackles dementia in Dorset, the region with the lowest rate of diagnosis of dementia in the UK.  International research excellence underpins our mission to provide high quality service evaluation, bespoke consultancy and education locally, nationally and globally.
On the 16 May 2012 Bournemouth University launched the Bournemouth University Dementia Institute, (www.bournemouth.ac.uk/dementia-institute) otherwise known as BUD. The launch took the form of a  public meeting on dementia attended by older people, carers, clinicians, care workers and professionals and students. As well as presentations by Professor Anthea Innes, BUDI Director, and Michele Board, Senior Lecturer in Older People Nursing and a core member of BUDI,  Karen Cosgrove from the Alzheimer Society and Steve Collins from AgeUK made up an event panel taking questions from the floor.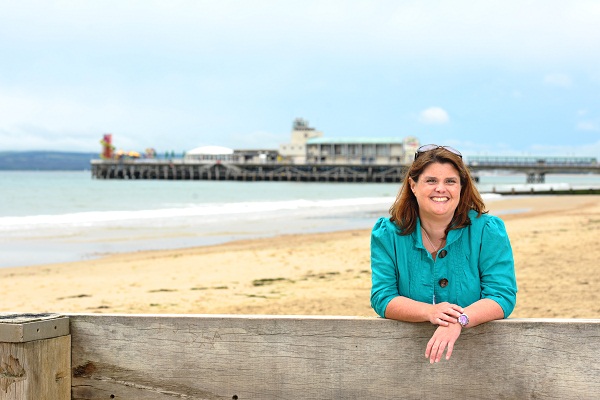 The idea for the Institute came about when Anthea Innes took up post at BU in December 2011 based on local interest and demand for dementia education, research, service evaluation and consultancy. Dorset has the lowest rate of diagnosis of dementia in the UK, and despite examples of local innovation in Dorset across the voluntary, statutory and private sectors there is much to be done to improve the care and support offered to people with dementia and their families, starting with ensuring people are given an accurate and timely diagnosis but also that they are signposted to support throughout their journey with dementia, up to end of life care. Bournemouth University have responded to this challenge by funding the creation of the Institute and dementia is now an emerging priority at the University.
Service evaluation, consultancy, research and education and training are all offered by BUDI. Our aim is to work with local stakeholders and to conduct work locally, nationally and internationally to drive forward our vision of a society that is dementia friendly and supportive of all those affected by dementia.
To take forward our pledge of working with local stakeholders  a carers forum, was held on the 10 September.  Carers have evaluated this positively welcoming the opportunity to share their experiences, as well as their views on the dementia priorities that BUDI should consider in taking forward our work in the Dorset region. Running in parallel to the carers forum was a session for people with dementia who participated in a range of activities (IPads and Nintendo DS being the favourites); this also provided the opportunity for the BUDI team to hear and learn about the experiences of living with dementia from local people.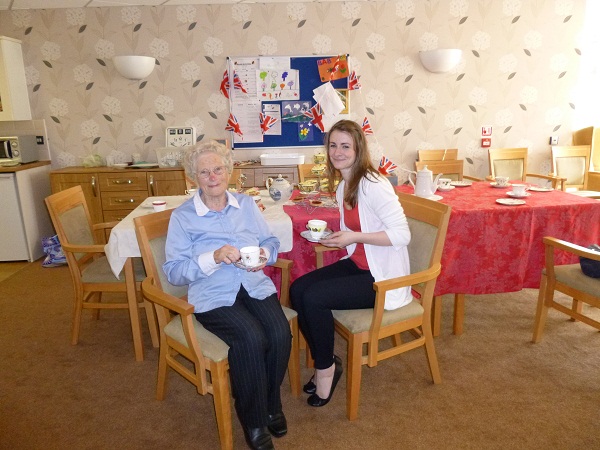 Ongoing work includes two projects commissioned by Bournemouth Council, the first is a programme named the 'Cupcake Club' offered over the summer months to people with dementia living at home or in Extra Care Housing. This programme seeks to promote mental, social and physical activity for those with dementia who can have limited support over the summer months when services traditionally take a break. The second Bournemouth Council project is focusing on technology for people with dementia, again available to people living at home or in Extra Care Housing this programme offers people with dementia the opportunity to engage with a range of technologies such as the Nintendo Wii, Nintendo DS and the Apple IPad in a supportive environment designed to promote a sense of fun and play amongst group members.
A cross-school project is a collaboration with colleagues in the Schools of Health and Social care and Tourism where the team are exploring the views of people with dementia on their experiences of tourism and leisure attractions locally, nationally and internationally while finding out from Dorset based Tourism providers what they are doing or would like to do to promote Dementia Friendly Tourism.
39 staff from across BU have signed up to an interest in dementia; this creates an exciting opportunity for a truly inter-disciplinary way of working that goes beyond the core medical, health and social science disciplines who have been attracted to the dementia field.  Watch this space!