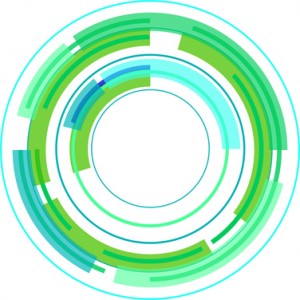 The 2013 BU Studentships internal competition is open with opportunities for up to 50 matched funded PhD projects.
To support academics in seeking matched funding and in preparation of their project proposals, the Graduate School will be following up on the two workshops run over the summer with a further two one day project proposal writing workshops delivered by John Wakeford, Director of the Missenden Centre
There will be two workshops to help supervisors to develop and strengthen their project proposal applications to the internal competition on:
 Tuesday 23 October (9:15am – 16:30pm, in Studland House – S217 + S219)
Friday 2 November (9:15am – 16:30pm, in Tolpuddle Annexe – TAG20)
 It is an excellent chance to glean some expert advice from John on bid writing in general as well as honing your application for the 2013 Studentships Competition. Participants will be expected to submit a draft proposal to the Graduate School one week in advance of the workshops in order to get bespoke feedback as part of the workshop.
 A provisional programme for both days will be as follows: 
| | |
| --- | --- |
| 9:15 | Coffee and Registration |
| 9:30 | Institutional context – information on the studentships and the support of the Graduate School. Questions. Prof Tiantian Zhang – new Head of Graduate SchoolDr Fiona Knight – Graduate School Manager |
| 10:00 | Agenda sharing (participant introductions and identifying concerns and priorities to be covered). |
| 10:30 | Introduction – National policy and recent developments. Questions and discussion. |
| 10:45 | Coffee break |
| 11:00 | Reviewing good research bid.  Teams act as reviewers and prepare outline of comments.  Plenary feedback from John Wakeford and teams. |
| 12.00 | What to do before applying. |
| 12:30 | Lunch. (Groups discuss bidding narrative) |
| 13:15 | Plenary discussion of points arising from narrative. |
| 13:30 | Advising colleagues on draft applications.  Teams act as critical colleagues and prepare advice on drafts direct at different agencies.  Plenary feedback.     Questions and discussion. |
| 14:30 | Coffee break |
| 14:45 | Writing a good application. |
| 15:30 | Reflecting after having an application turned down. |
| 16:00 | Action planning: individual participants draw up plans for progressing own research.  Participants make suggestions to the university to help those bidding for funds. |
| 16:25 | Evaluation |
| 16:30 | Close |
 Similar sessions have been very well attended previously and spaces are limited. To book a place on either session, please email the Graduate School: graduateschool@bournemouth.ac.uk