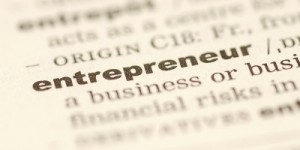 Applications are invited to attend a unique research development workshop Advancing European Traditions of Entrepreneurship Studies A Research Development Workshop. This may be of particular interest to researchers in entrepreneurship, organisation studies or broader social sciences and humanities disciplines who are interested in looking at the phenomena of entrepreneurship from a variety of contexts and perspectives. Please note that the closing date for applications is 15 December 2012 and places are limited.
The aim of this meeting is to provide a creative space to consider experimental and novel approaches which advance theoretical understanding of the domain of entrepreneurship and its real-life practices, contexts and impacts. Drawing on multi-disciplinary perspectives, including social sciences and humanities approaches, opportunities are sought to expose conceptual anomalies in current entrepreneurship research, while developing debate in dialogue with the mainstream of entrepreneurship science.
Organised by the Universities of Leeds and Sheffield, the workshop will take place at an out-of-town retreat venue to ensure opportunities for fruitful discussion. Doctoral candidates and early-career researchers who share questions and concerns related to enterprise and entrepreneurship, are particularly invited to apply to attend. This event is supported by the Society for the Advancement of Management Studies (SAMS) and the Institute of Small Business and Entrepreneurship (ISBE).
The workshop will take place 18th-19th March 2013 at Weetwood Hall Hotel, Leeds, UK
Confirmed Speakers
Prof. Bill Gartner (Clemson, USA); Prof. Friederike Welter (Jönköping, Sweden); Prof. Susan Marlow (Nottingham); Prof. Sara Carter (Strathclyde); Prof. Joep Cornelissen (Leeds); Prof. Simon Down (Anglia Ruskin); Prof. Denise Fletcher (Luxembourg); Prof. Helle Neergaard (Aarhus, Denmark); Dr Ellie Hamilton (Lancaster); Prof. Daniel Hjorth (Copenhagen Business School, Denmark); Prof. Robin Holt (Liverpool); Prof. Sarah Jack (Lancaster); Prof. Nelson Phillips (Imperial); Prof. Tony Watson (Nottingham); Prof. Chris Stayaert (St.Gallen, Switzerland); Dr Paul Tracey (Cambridge); Prof. David Rae (Lincoln); Prof. Ossie Jones (Liverpool); Prof. Colin Williams (Sheffield).
For more details and to apply, please visit: http://www.eventsforce.net/entrepstudies
Closing Date for Applications: 15 December 2012 Limited Places Available