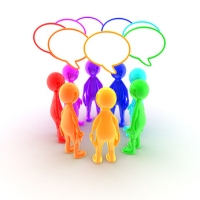 Within the Entrepreneurship and Economic Growth BU research theme we have recently formed a small group looking at internal marketing.
Internal marketing is essentially inward facing marketing that engages with employees rather than external audiences such as customers. It is about treating staff as internal customers so that they understand and contribute to the vision and goals of the firm. Internal marketing is two-way communication process that can increase staff motivation, improve customer service and contribute the overall success of a firm. Internal marketing can also help with improving communication in all parts of the organisation and so improving overall brand values and resultant communication externally. Naturally, this theme involves the business disciplines of Marketing and HR, but we are also interested to hear from anyone who has an interest or expertise in this area who would like to get involved with this group.
If you are interested in joining this group or learning more about our plans then feel free to contact any of the group members: Julie Robson, Yasmin Sekhon, Lois Farquharson and Fabian Homberg.