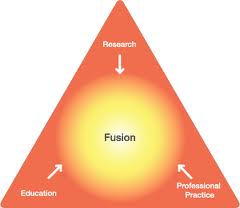 This cross-school fusion event is an opportunity to hear about renewable energy initiatives that are engaging the local community and businesses.  A multi-disciplinary network has been developed that engages students with practitioners, real world issues and the development of practical solutions.  In the presentations we will discuss the student experience and how this initiative is developing the transferable skills needed for employment in the 21st century.  You will also hear about the multi-disciplinary network that has been created to focus on renewable energy and renewable technology, current activities and future potential.  There will be an opportunity for informal discussion with those involved and for networking with local businesses and community organisations.
The event will take place on Thursday, 14 February from 1300-1530 in The Octagon, Sir Michael Cobham Library. For a full programme and more detail, please click here.
To book your place, please email staffdevelopment@bournemouth.ac.uk.