Energy Scarcity and the Role of Renewable Technologies
Date:     Friday 13 June

Time:    18:00-20:00
Venue: EB306 (Bournemouth University Executive Business Centre)
Introduction
European initiative to generate 20% in the total energy supply from renewable sources by 2020 leads to a strong need for research and development of low carbon technologies. For the successful delivery of this objective through a sustainable mechanism wider community and stakeholders' engagement is important.
The proposed event will initiate discussion and understanding of the energy issues, sustainability and potentials of providing engineering and technological solutions to generate energy through solar thermal, tidal, fluvial and wind turbines. The potentials of generating heat energy through heat pumps will also be discussed. It is also important to fully understand and assess the socio-economic, political, geographical and environmental implications of the future needs of energy and supply chain.
This event will provide a networking opportunity for public engagement, local/regional businesses, government, community and local council representatives, cross-channel collaborators, academics and researchers.
Brief presentations from the Renewable Energy and Technology theme will be delivered. There will be a number of key interventions from local advocates for and against the proposed theme.
The audience will then be invited to ask questions from the panellists to learn more about the issues around topic.
Programme
18:00     Arrival, Registration, Informal Networking
18:30     Presentation: BU Sustainable Design Research Centre's  Community Engagement, Research & Education activities in Renewable Technologies  – Dr Zulfiqar Khan
18:50     Q&A
19:00     Introduction of Q&A Panel – Professor Mark Hadfield (Host)
19:05     Q&A session with panel– Professor Mark Hadfield (Host)
19:35     Informal Networking
20:00    Close
For further info and how to book for the event please visit following links
Event Lead/Organiser: Dr Zulfiqar Khan
Associate Professor
Director Sustainable Design Research Centre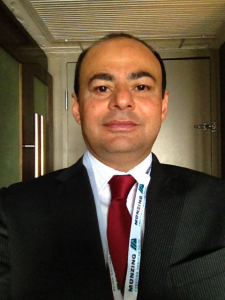 Dr Zulfiqar Khan is leading Sustainable Design Research Centre (SDRC) as Director. He has interests in Nano-materials/tech, tribology, durability of interacting systems through surface engineering, corrosion, corrosion simulation and modelling, solar thermal technologies and mechanical current devices. SDRC has developed a significant portfolio of research (fully funded/match funded research projects), education (UG Design Engineering live projects) and professional practice (joint collaborative industrial projects, engagement with professional institutions/forums) within Renewable Technology.
Panel Host: Professor Mark Hadfield
Deputy Dean Research, Enterprise & Internationalisation
Faculty of Science & Technology

Professor Mark Hadfield has been the Deputy Dean REI for almost five years and a Professor at Bournemouth for ten years. During the last five years he has led research within the School which includes Computing, Psychology and Engineering at a period of changing academic emphasis. He joined Bournemouth University in 1997 as a Senior Lecturer teaching Materials and Manufacture and also started an MSc programme in the area of sustainable product design. During this period he has received grants from the Engineering and Physical Sciences Research Council, The Royal Academy of Engineering, international research centres, charities and industry.
Panel Member: Pete West
Renewable Energy Development Officer
Dorset County Council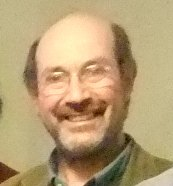 Pete West has 10 years' previous experience as Renewable Energy Project Manager at not-for-profit energy advice centres in West Wales and Gloucestershire. During that time he worked on projects covering energy crops, wood fuel, locally owned wind turbines, training for renewable energy installers and community sustainable energy.
Pete was also a member of the management board of the Danish-based International Network for Sustainable Energy and has extensive renewable energy contacts in a number of European countries.
He has been employed as Dorset County Council Renewable Energy Development Officer since 2008 and whilst in post has been secretary of the Dorset Energy Partnership's Community Sustainable Energy Group, Planning Working Group and Bioenergy Working Group.
He has led Dorset County Council's participation in a number of successful European funding bids to support sustainable energy in Dorset.
Senior Lecturer in Sustainable Technology

A member of the Sustainable Design Research Centre, Nigel's areas of interest include tribology and sustainable system design. He has developed new technical models in the area beyond the "eco-design" philosophies of environmental and economic impacts to focus upon the long term success of projects through social usefulness and effective resource utilisation.
Contact
If you would like more information about this event, Sustainable Design Research Centre or have any question please contact
Dr Zulfiqar Khan Associate Professor
Director
Sustainable Design Research Centre
Faculty of Science & Technology SciTech
Bournemouth University Poole House – 330
Dorset, BH12 5BB, UK
Tel: +44-1202-961645