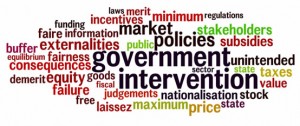 The Science and Technology Committee have warned that the Government has no coherent strategy to support the commercialistion of technology innovation in the UK.
Committee Chair Andrew Miller MP, said:
"The UK's university and science sector is a global success, but the challenge for Government is how that world class academic research can be translated into commercial activity"
There exists the concept of a 'valley of death' that prevents the progress of science from the laboratory bench to the point where it provides the basis of a commercially successful business or product. The future success of the UK economy has been linked to the success of translating a world class science base to generate new businesses with the consequent generation of UK jobs and wealth.
Despite there being innovation schemes such as KTPs and SMART awards – SMEs are still being let down by a lack of access to financial support. Government grant funding is often highly bureaucratic to apply for and only enough to get an 'idea off the ground'.
The report concludes that there is a need for a clear vision from the Government to provide businesses confidence to make R&D investments. Without a definite commitment from Government about which sectors it intends to fund, business is more reticent about making its own financial commitment. A clear strategy for the future should aid the higher levels of business related research and development from businesses in the UK.
For more information, please visit the report via the links below: