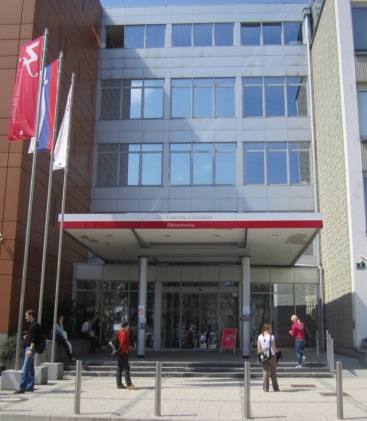 Slovenia, once part of communist Yugoslavia, is now an independent country which borders Italy, Croatia, Austria and Hungary. It is a modern and young economy with a strong infrastructure.  Midwifery has been practised in the region for hundreds of years; however a decision to suspend midwifery training in the 1980s resulted in a severe shortage of midwives.  In 1996 midwifery education was reinstated, but this time within higher education. In 2002 the first midwives were able to qualify with a degree from the University of Ljubljana, which offers the only undergraduate midwifery programme in Slovenia.
The role of the midwife in Slovenia is mainly concentrated within the area of intrapartum care; a consequence of the midwifery shortage that saw midwives drawn from other areas to cover labour and birth. Very little antenatal and postnatal care is offered by midwives. These aspects of care are typically provided by gynaecologists, obstetricians, paediatricians and community nurses. Thus there have been calls for midwives to increase their role within public health and to develop primary care services. One aspect of care that could develop midwifery practice is examination of the newborn.
A scoping visit funded by ERASMUS (British Council) and EUNF (Bournemouth University) was undertaken by Luisa Cescutti-Butler (Senior Lecturer) and Professor Vanora Hundley at the behest of the Head of Midwifery Dr. Ana Polona Misvek at the University of Ljubljana. The visit explored whether midwives, paediatricians, neonatologists and midwifery lecturers would be receptive to a course that would teach Slovenian midwives to examine normal healthy term babies. This examination is currently only undertaken by paediatricians.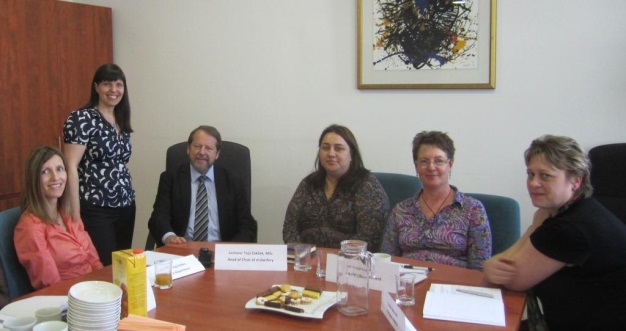 A round table discussion was arranged with key professionals from the medical and midwifery community. The discussion was at times fairly animated; for example there was strong opposition from the neonatologist who believed that midwives were not ready to take on this role. In contrast, there was encouraging agreement from Professor Dr. Ciril Kržišnik (Senior Paediatrician and Head of the Paediatric Association) who was present, and Anita Prelec (Head of the Slovenian Nursing/Midwifery Association).
A positive outcome was the desire from all professionals to strengthen the midwife's role within the initial examination of the newborn and it is this aspect of care and knowledge that offers further opportunities for future collaboration and training.
For further details about this study contact: Luisa Cescuttti Butler, Senior Lecturer, Lansdowne Campus.