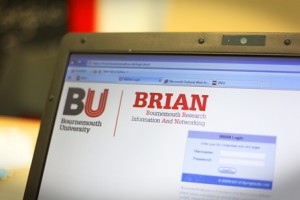 We are running two BRIAN training sessions on Friday 21st June 2013.  These  are hands-on sessions open to all academics and PGR students who want to learn more about BRIAN.
11:00 – 12:00    Studland House            S103
14:00 – 15:00    Christchurch House       CG21
If you would like to attend, please email David Biggins at BRIAN@bournemouth.ac.uk to reserve your place.