… Fusion, of course! Dan Jackson, Melanie Gray and Tasos Theofilou report on setting up a national competition for PR students.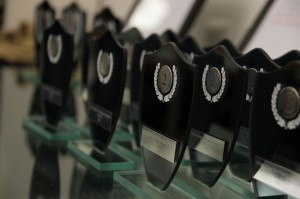 This time last year we had just submitted a Fusion bid with the aim of setting up a national PR competition for final year UG and PG students. The idea was simple: we set up an intra-university and PR industry body; give it a catchy name – we chose 'Amilla', which is Greek for 'healthy competition'; get a big-name PR agency to set a brief for students to respond to; teams of students from across UK PR education then submit a written pitch, with the best five being invited to the PR agency's offices to pitch and a winner announced amid great fanfare.
We knew it was a good idea, we knew what we needed to do, but getting others to believe in it and commit to it was always going to be the biggest challenge. Thankfully, the Fusion committee believed in it and we received funding to support our endeavors. We set up a website, recruited and met with a coordinating committee, articulated a mission, set the competition rules – so far so good.
Looking back, this was the easy part. We had so far targeted those we knew would be most enthusiastic and able to contribute. The bigger challenge was persuading other colleagues in PR education to champion the competition and encourage their students to participate. Again, we knew the idea was strong – it's about having greater ambition for our students and giving them a greater external platform, which can enhance their employability etc etc! – however, getting other PR lecturers to support the venture was a surprisingly big challenge, which stretched us to our limits.
In the end we got an adequate number of entries, and were able to shortlist five teams for the finals. The finals day was a genuine success, with strong representation from the PR industry and PR education from across the country. The quality of student work was outstanding and was highly praised by the PR agency that was judging. The feedback from participating students was overwhelmingly positive.
So it is onwards and upwards for next year's competition, which will be hosted by the University of Central Lancashire. We will continue to grow the network of PR educators and industry, and have a sustainable model from which to move forwards.
Oh, and in case you were wondering who won the first Amilla competition, it was a team of BU students. And before you start thinking of the other 'F' word, it definitely was not a FIX!!