I am thrilled that the MRC will be making a special trip to BU to inform us of what will be released under the Health programme in Horizon 2020 on October 7th!
The session (10- 12:30) will provide you with the opportunity to hear the latest developments in Horizon 2020 and complementary funding programmes which are most relevant for healthcare researchers, businesses and SMEs, together with a landscape of the UK based support systems and networks for SMEs and industrial engagement.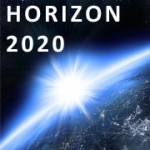 As the programme is looking for specific academia-SME collaboration we have also invited a number of SMEs to this event. A networking lunch will be followed by several 30min one-to-one sessions (from 1:30)with the MRC representative.
Places are limited – you can reserve your space and book a one-to-one by emailing Dianne Goodman before October 1st.