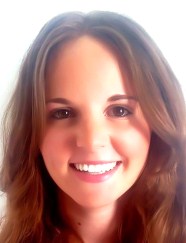 Courtney Lee, a Level H, BA Events and Leisure Marketing student has been appointed Social Media Manager for the Festival Impact Monitor.
Courtney brings a great deal of experience to the role. During her placement she worked for the Hong Kong Tourism board, where she worked within the organisation's Trade Development Team  and also provided support with public relations. Courtney has already designed a comprehensive social media plan for the project which she will launch in early November. This includes the rechristening of the project as FestIM and the design of a logo. She will be accompanying the project's Principal Investigator, Nigel Williams to key events and presentations to ensure that both the project's live and virtual media are in sync and key messages are delivered across all the project's media platforms.
Courtney is open to working with others interested in a social media role and would welcome enquiries from students wishing to be social media assistants.  Interested students should e-mail nferdinand@bournemouth.ac.uk.
The Festival Impact Monitor is funded by the BU Fusion Investment Fund. For more click on this link.