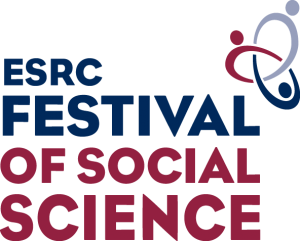 Building on their successful HEA funded seminar series event, The Power of Narrative and Stories in Enabling Learning for Professional Development in April 2013, the HSC Narrative Group was successful in attracting funding  to deliver an event as part of the ESRC Festival of Social Science on Saturday 2nd November.
This event, Promoting Dignity through Narratives of Care, began by considering the multiple formats that a narrative approach can take with an emphasis on the need to promote dignity in health and social care, with reference to the theoretical framework developed at BU by Todres et al (2009) and Galvin and Todres (2012). The attendees included people involved in health and social care from the perspectives of receiving or providing care, education, research or a fusion of perspectives.
Participants created visual representations of their narrative to represent dignity in care.   The creative activity was supported by members of the HSC Narrative Group using arts, craft and photography materials and theatrical props.  Creative outputs were shared in the final session, including a play about nursing over different periods of time, poetry, two and three dimensional art work representing concepts of dignity and collages representing personal experience. The day was positively evaluated by those who attended, has led to an expanded network and will act as a stimulus for future HSC Narrative Group activity.
Some selected photos from the day can be found in the gallery below:
References
Galvin, K. and Todres, T. 2013. Caring and well-being: a lifeworld approach. Abingdon: Routledge.
Todres, L., Galvin, K.T., and Dahlberg, K. 2007. Lifeworld-led care: Revisiting a humanizing philosophy that integrates emerging trends. Medicine, Health Care and Philosophy, 10(1), 53-63.