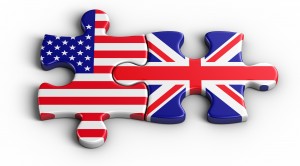 The USA and UK governments have launched the Global Innovation Initiative which is open for applications. This is a new higher education grant competition created to strengthen higher education research partnerships between the USA, the UK and selected countries, which have been identified as Brazil, China, India and Indonesia. This initiative will provide exciting grant opportunities for university consortia on topics of global significance in the fields of science, technology, engineering and mathematics (STEM) in the following four areas: energy, climate change and the environment; agriculture, food security and water; public health and wellbeing; and urbanization.
The Global Innovation Initiative was created to support multilateral research collaboration to address global challenges, in keeping with the vision of U.S. President Barack Obama and UK Prime Minister David Cameron's joint statements in 2011 and 2012. The initiative aims to stimulate innovative partnerships between at least one higher education institution in each of the U.S., the UK, and a designated other country. Grants of up to $250,000 will fund new research activities, faculty and researcher exchange, joint publications and symposia, and numerous other multilateral efforts.
Two parallel, but separate grant competitions will be offered in the U.S. and UK, and an institution from either country will be required to take the lead on the partnership. Partnership proposals with a U.S. lead institution will apply through the U.S. competition and those with a UK lead institution will apply through the UK competition.
For more information about the initiative and how to apply, please visit the Global Innovation Initiative's website. The deadline for applications is December 16th.