Continuing on the AHRC Success Story, we wanted to look at the Block Grant Partnership, (studentships for MSc and PhD students) which was awarded on April 2011 and is now nearing its end, with the final students recruited last September.
We had a chat with supervisors and students, to see both sides of the studentship experience.
 Paula Hughes- MA Graduate
I received the AHRC grant to study the MA in Post Production Editing in 2011/2012.
Receiving the grant was absolutely fantastic. I would not have enrolled on the course without getting the grant. It allowed me to fully dedicate my time to studying without having to get a job and worry about finances. I have noticed the benefit too since graduating. Again I did not have to worry about debt and paying off money spent and so this enabled me to pursue jobs in editing and to not have to get any old job for the sake of paying of a loan. This has meant that my progress as an editor has perhaps been faster than if I had not received the grant.
I have just finished working on a feature documentary which is expected to be released later this year. I am also attending my first premiere in February, which I assisted on. I also have been accepted on to Skillset Craft and Tech Trainee scheme.
I have benefitted very much from the grant and I am very grateful for receiving it.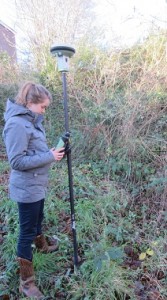 Ella Egberts, PhD student, Applied Sciences
Getting this PhD position has been very good for me. I wanted to continue in the field of research I got into during my masters. Preferably I wanted to do this in England as my research interests go out to the Palaeolithic of Britain. Moreover being able to do a PhD in another country (I am from the Netherlands) seemed to me a great experience and an opportunity.
Studying in different countries increases my international network of friends and colleagues.
So far I am still getting started, but it is all going very well. I have pushed myself already in so many new situations and have done things I would not have done if I wasn't doing a PhD.
I have studied collections of hand-axes in the museum of Salisbury which was great. Some of these pieces are over 300.000  years old, touched by our very early ancestors and now I get the chance to see them, feel them and reveal their story to a wider public.
Professor Hugh Chignell, Media School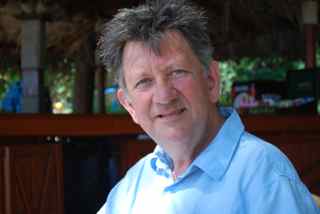 This was a collaborative application which brought me, my colleague Neal White from the Media School and Kate Welham from the School of Applied Sciences working closely together for this proposal. We found it challenging as it is a long process which has different levels that required a lot of work but we have also found it very positive, as we have learnt so much in the process and of course once awarded that was a real bonus, as it is very competitive.
We were awarded a studentship by the AHRC and then received internally a match funded studentship as well, which was a great boost for the Centre for Media History and has benefited the students immensely as they work closely together.
It is an exciting opportunity for students and supervisors, students can focus on their research for 3 years, producing the best possible quality work.
The AHRC funded studentship went to Tony Stoller to study classical music on radio and the match funded BU studentship went to Kathryn McDonald to study the development of the radio interview.  They have both been an inspiration to work with.  
To close, the key thing for a successful application apart from it being well written, well budgeted and so on is the research idea, once you have a good idea, that jumps from the paper, the rest will slot into place.
Find out more about the Grants Academy and the sessions coming up in February. The internal peer review has been credited with producing higher quality research proposals and increased success rates, find out more details about it here. Don't miss Friday's post on funding opportunities coming up at AHRC.