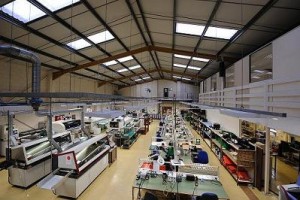 Knowledge Transfer Partnerships (KTP) is Europe's leading programme helping businesses to improve their competitiveness and productivity through the better use of knowledge, technology and skills that reside within the UK knowledge base. 
The KTP programme provides a Government grant to fund joint projects between businesses and universities.
A KTP between the company, Electronic Technicians Limited, based in Ferndown, and the School of Design, Engineering and Computing at Bournemouth University has been selected by the Technology Strategy Board (TSB) to be eligible to be nominated for the KTP Best Partnership Award in 2012. The best partnerships will be selected for England, Wales, Scotland and Northern Ireland, and each of these 'finalists' will go forward for consideration at the national level for the Best UK Partnership Award.
This is a significant achievement for the University. Out of approximately 1000 KTPs, only 270 are selected to enter the next round from which the Best KTP is chosen.
The KTP, undertaken on behalf of the University by Clive Hunt, Tim Reynolds and Gary Prior (Associate), involved transferring knowledge to the Company on improving its manufacturing business processes.  The exercise of reviewing those processes led to the major savings which enabled the Company to grow significantly in a declining market.
The Project gave the University a valuable insight into the challenges faced by local industry during a period of economic uncertainty. It also enabled the University to develop a significant range of new teaching materials and enhanced the relationships between business and the University.
We wish the Partnership every success in reaching the next round.  The award will be made at a TSB event to be held in the autumn of 2012.
If you require any further information on KTPs in general click here 
or contact Peter Delgado, Commercialisation and KTP Officer,.