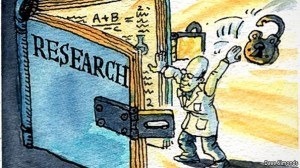 The internal side of eBU has only been live for a matter of months. However, in this time eBU has internally published and reviewed 6 papers. Initially envisaged as a developmental vehicle for early career scholars, submissions are coming (and welcome!) from both senior academics and authorship teams comprising students and staff.
Submissions include original research on the emotional geographies and dynamics of doctoral supervision (Fox), e-learning resources on nutrition for supporting cancer survivors (Murphy et al), and destination management in the creative industries (Long). Review papers have also been submitted on the role of patient choice and older people (Harding et al), banking for the public good (Mullineux) and consumer attitudes toward organic food (Howlett et al).
The breadth of submissions and the extent of author engagement are clearly positive. However, I am pleased to report that I am able to offer a better measure of the success, engagement and coverage that eBU is having. As the headline to this blog states, eBU submissions have been viewed over 800 times. This is a monumental amount of engagement, and shows the value of eBU and the interest it has built up among the BU community.
If you have something to submit for immediate internal publication and open peer review or want to view existing papers, you can access eBU when on campus by typing 'ebu' into your web browser address bar. Logging into eBU can be achieved by using your regular BU username and password credentials. When off campus eBU can be accessed via 'View' (if you do not have View on your home PC or laptop, it can be downloaded here).
Finally, watch this space for the external side of eBU!