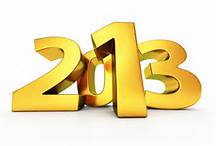 2013 was an great year for research at BU.  Here are the fabulous highlights for your perusal, in no particular order:
1. BU submitted to REF 2014 – After many years of blood, sweat and tears, we submitted to eight Units of Assessment (UOAs) in REF 2014.  Hooray!  We submitted 33% of eligible academic staff, an increase of c. 10% compared to RAE 2008.  The results are due out in December 2014.  Read our previous REF posts for further information.
2. BU Festival of Learning 2013 – The inaugural Festival of Learning took place over a two week period in June 2013.  Over 100 free events took place, attracting over 4,000 attendees.  The Festival the largest public engagement event that BU has ever held.  We will be holding the second Festival of Learning in June 2014.

3. The Centre for Digital Entertainment (CDE) – The CDE, jointly run by Bournemouth University and the University of Bath, won renewed funding from EPSRC in November 2013 to keep the Centre going for another 8 years (PI – Jian Jun Zhang).  It will fund another 50 doctoral students at the CDE, which creates innovative funded research and development projects for the games, animation, VFX, simulation and cultural industries. It embeds doctoral researchers into companies where they work on research and development projects, studying for an Engineering Doctorate while contributing positively to the industry in which they are working.  BU also submitted another bid to the same EPSRC call that got through to the final interview stage but was unfortunately not funded.
4. AHRC Science in Culture award – BU was the lead organisation for a Science in Culture award (total value £1.94 million) from the AHRC to research cultural and scientific perceptions of human-chicken interactions (PI – Mark Maltby).  The aim is that this grant will radically inform how we manage and perceive chickens as a food source in the future.  Read more here: http://research.bournemouth.ac.uk/2013/09/chicken-coup.
5. EC HR Excellence in Research Award – BU was awarded the European Commission's HR Excellence in Research award in January 2013.  The award recognises the work BU has already undertaken to improve the working conditions and career development of all its staff undertaking research, and the university's ongoing commitment to aligning policy and practice to the Concordat to Support the Career Development of Researchers.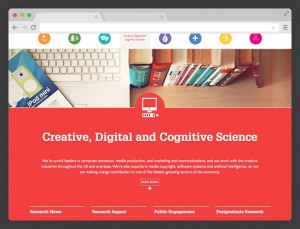 6. BU's online RKE presence was vastly improved – During 2013 we launched the new Staff Profile Pages to profile the excellent academic, research and PGR colleagues that work at BU.  The revamped Business Services and Regional Engagement website was also launched and, most excitingly, in December we launched the beta version of the new research website.  These key initiatives will raise the external RKE profile of the University.  In the case of the Staff Profile Pages and new research website, you are able to add your own content rather than waiting for a colleague in your School, RKEO or M&C to add the content on your behalf.
7. BU and Poole Hospital researchers won a prestigious IET Award – In November 2013 BU's Dr Venky Dubey and Neil Vaughan and Poole Hospital's Dr Mike Wee won a prestigious Institution of Engineering and Technology award for a medical device they developed that will make epidural injections safer and more effective.  Read more here: http://research.bournemouth.ac.uk/2013/11/epidural-simulator-wins-institution-of-engineering-and-technology-innovation-award/.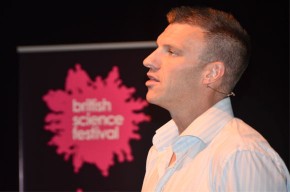 8. Bryce Dyer presents at the British Science Festival – In May 2013 Bryce Dyer won the prestigious Isambard Kingdom Brunel Award to present at the British Science Festival 2013.  The lecture, entitled 'Prosthesis, Disability and the role of Technology in Elite Sport', gave an illuminating account of the work that Bryce Dyer has been conducting at Bournemouth University.  Bryce joins the ranks of previous award lecturers such as Professor Brian Cox, Professor Richard Wiseman, and Dr Maggie Aderin-Pocock.  Read more here: http://news.bournemouth.ac.uk/2013/09/12/bryce-dyer-wins-isambard-kingdom-brunel-award-at-british-science-festival/.
9. Huge successes with winning EU funding – In 2009-10 our research funding received from EU government sources (such as the EC) was £100k.  Since then it has increased significantly to an all-time high of £850k in 2012-13.  In 2013 BU academics were awarded lots of new research grants including:
Prof Heather Hartwell was awarded €433k (BU total) from the Marie Curie (IAPP) strand for a project named 'VeggieEat'.  BU is the lead for this project with 4 partners.
Prof Hongnian Yu was granted a €705k Erasmus award for a project named 'FUSION'. BU is the lead for this project with 19 partners.
Dr Raian Ali was awarded €100k from the Marie Curie (CIG) strand for a project entitled 'Social Adaptation'.
Prof Jian Jun Zhang was awarded €113k (BU total) from the Marie Curie (IRSES) stand for a project entitled 'AniNex'.BU is the lead for this project with 4 partners.
Prof Jian Jun Zhang was also granted a €312k FP7 Collaborative Project (STREP) award for a project called 'Promoting Scientific Creativity by Utilising Web-Based Research Objects (Dr Inventor)'.BU is one of 8 partners.
Prof Anthea Innes was awarded €75k from the Erasmus fund for a project called 'Joint Masters: Positive about Dementia'. BU is one of 6 partners.
Roll on 2014!