Congratulations to Jonny, an HSC PhD student based at AECC, on being successful in the latest round of BU Graduate School Santander Mobility Awards. He previously had an abstract accepted for the BritSpine conference, 2-4 April, University of Warwick, and this award will enable him to attend and present his PhD work on spinal manipulation and neck pain.
BritSpine is the biennial scientific congress of the United Kingdom Spine Societies (UKSSB). The UKSSB represents the British Association of Spine Surgeons (BASS), the British Scoliosis Society (BSS) and the Society of Back Pain Research (SBPR) making BritSpine the largest and most prestigious spine research conference in the UK. The Santander Mobility Award of £750 will support Jonny to represent BU and give an oral presentation of his work to spine researchers and clinicians from all over the world.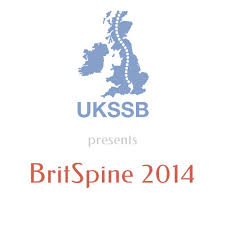 Jonny's thesis is entitled, "An observational study of changes in cervical inter-vertebral motion and the relationship with patient-reported outcomes in patients undergoing spinal manipulative therapy for neck pain". If you'd like to know more you might like to check out his blog. He is supervised by Professors Alan Breen and Jenni Bolton (AECC) and Dr Sarah Hean at BU.