On Wednesday 7th May, Bournemouth University will be hosting a sector-wide Open Access Event looking at the benefits of Open Access from both the green and gold perspectives, as well as, focusing on how Open Access can support the achievement of research impact. 

So far confirmed external sessions are as follows: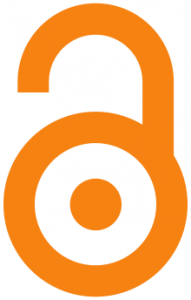 The Benefits of Open Access Alma Swan – Director of Advocacy Programmes, SPARC Europe   Open Access and Implications for REF2020 Ben Johnson – Higher Education Policy Adviser, HEFCE   The Twitter Effect and How Social Media Can Promote Engagement with Research Jane Tinkler – Manager, LSE Public Policy Group Sierra Williams – Managing Editor, LSE Impact of Social Sciences Blog   The Open Access Framework Catriona MacCallum – Advocacy Projects Manager, Public Library of Science (PLOS)   Case Study: Successful Implementation and Best Practice Catriona Cannon – Assistant Director, Bodleian Libraries University of Oxford   There will also be sessions delivered by Bournemouth's BURO team and Bournemouth academics talking about their own open access experiences.   Places are limited so if you're interested, please register here!