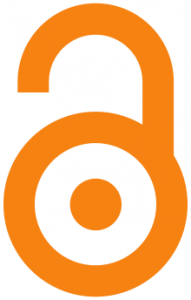 Come and find out all about open access publishing!
To celebrate the launch of BU's new Open Access Publication Fund we're holding an open access (OA) publishing event on 26 October between 10am-12:30pm in the EBC (7th floor).
The aim of the event is to dispell some of the myths surrounding OA publishing and alleviate concerns about publishing through this route, whilst discussing the benefits and opportunities of making your work freely available.
The event will open with a keynote presentation from one of the world's leading OA experts Dr Alma Swan, followed by a presentation from Willow Fuchs from the Centre for Research and Communications at Nottingham University who will be speaking about the SHERPA open access projects. The event will also feature talks from two BU academics: Prof Edwin van Teijlingen who has published via OA journals and is an OA journal editor, and Prof Peter Thomas who has also published via OA outlets. There will also be the opportunity to find out more information about the new BU Open Access Publication Fund, and how you can access funds for OA publication costs.
Dr Alma Swan is one of the leading figures in the field of OA publishing. She is the co-founder and director of Key Perspectives Ltd, a consultancy firm specialising in scholarly communication, and holds honorary positions with the University of Southampton and the University of Warwick. Alma is Convenor for Enabling Open Scholarship, the global organisation of universities promoting the principles of open scholarship in the academic community. It is a great honour to welcome her to BU!
The event will take place on Wednesday 26 October between 10:00-12:30. It is free for BU staff and students to attend. Refreshments and lunch will be provided.
To reserve a place at the event please contact Anita Somner by email.
We look forward to seeing you there! 😀