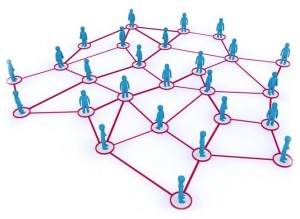 The following opportunities have been announced. Please follow the links for more information:
In 2007, the BBSRC, in partnership with the MRC and the EPSRC, established the Diet and Health Research Industry Club (DRINC) with 15 company members. Approximately £3M of funding is available to support a portfolio of projects relating to DRINC. A workshop for the call will be held on 3 June 2014 in London and will be an opportunity for applicants to: understand the DRINC research challenges and assessment process; meet other potential applicants and form new collaborations; and discuss proposals with representatives from the DRINC steering group, the Club's company members and the Research Councils. The deadline for the outline proposal is 4pm on 09/07/14 with full invited applications in November 2014.
The BBSRC, TSB and EPSRC are to invest £45m in major integrated research and development projects through the Industrial Biotechnology Catalyst. There are five types of award – early stage: translation; early stage: feasibility studies;  industrial research; late stage: pre-experimental feasibility studies; and late stage: experimental development – and, with the exception of translation awards which are academic, can involve a single business or be collaborative. Total project sizes can range from up to £250k for feasibility studies to up to £10m for experimental development. Applicants must register by noon on 03/12/14 and the full application must be submitted by noon on 10/12/14.
Following on from the successful partnership of the EPSRC and Find a Better Way (FABW) in 2013, which has resulted directly in FABW providing grants for two major research projects, this Call for Expressions of Interest aims to stimulate the academic community to propose truly novel approaches to the humanitarian demining challenge. FABW is prepared to commit up to £1M funding to support the research project(s) arising from this Call. Closing date 25/06/14 with invited applications to be submitted by 27/02/15.
The NERC Independent Research Fellowship Scheme is designed to develop scientific leadership among the most promising early-career environmental scientists, by giving all fellows five years' support, which will allow them sufficient time to develop their research programmes and to gain international recognition. As part of this scheme, NERC will expand its fellowship networking and training activities, working with host institutions, to support the development of future leaders in NERC science.  Closing date 01/10/14.
NERC invites applications for NERC Independent Research Fellowships in the priority area of Bioinformatics to deliver part of NERC Mathematics & Informatics for Environmental Omic Data Synthesis (Omics) research programme. The aim of these fellowships is to develop scientific leadership among the most promising early-career scientists, by giving all Fellows five years' support, which will allow them sufficient time to develop their research programmes, and to establish international recognition. Through this call NERC aims to support a minimum of six IRFs working in the area of environmental bioinformatics. This is the final year for this specialised opportunity with a closing date of 01/10/14.
Note: Applicants may apply either to the standard NERC IRF call or to the call for NERC IRFs in Bioinformatics, but not to both.
The Valuing Nature programme is a five year interdisciplinary NERC-led research programme in collaboration with ESRC, BBSRC, AHRC and Defra. On behalf of the programme funders, NERC are inviting applications from early-career researchers who wish to develop their understanding of the challenges identified in Goal 1 by developing their research expertise in a different discipline. The fellowships will address the aim of the programme by improving our understanding and questioning of: the complexities of the natural environment in valuation analyses; the wider societal and cultural value of ecosystems services; the links between ecosystem stocks and tipping points; how the values of ecosystem services change as tipping points are reached and exceeded; and critical levels of natural capital that avoid abrupt and damaging ecosystem change. It is expected that up to three fellowships may be awarded to support environmental researchers to develop social science (including economic) expertise in relation to the goals of the Valuing Nature programme, and for social scientists (including economists) to gain natural science expertise in relation to the goals of the Valuing Nature programme. Closing date: 16:00 on 14/08/14.
NERC and the TSB have announced the latest round of SPARK Awards in the field of Algal Bioenergy. These are £5k grants to encourage new collaborations between the research community and Small & Medium Sized Enterprises (SMEs). It is the intention that small confidence building measures such as a SPARK award will encourage a longer term relationship between the SME and research-based partner. Up to £5,000 per grant is available. The closing date is 26/06/14.
NERC and the MRC are inviting applications from UK scientists to attend a joint workshop with the National Natural Science Foundation of China (NSFC) in Beijing on 14-16 July 2014 on Atmospheric Pollution and Human Health in a Chinese Megacity. Application is via an Expression of Interest, to be submitted by 4pm on 02/06/14.
Please note that some funders specify a time for submission as well as a date. Please confirm this with your RKE Support Officer.
You can set up your own personalised alerts on ResearchProfessional. If you need help setting these up, just ask your School's RKE Officer in RKE Operations or see the recent post on this topic, which includes forthcoming training dates up to November 2014.
If thinking of applying, why not add notification of your interest on ResearchProfessional's record of the bid so that BU colleagues can see your intention to bid and contact you to collaborate.