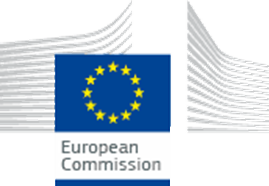 Funder Deadline Date: 28/08/14
Award Budget Total : €129,000.00. (Each successful proposal is expected to receive between €3m and €20m although proposals for other amounts will be considered)
Main Pillar: Societal Challenges
Link To Call Details: https://ec.europa.eu/research/participants/portal/desktop/en/opportunities/h2020/calls/h2020-gv-2014.html#tab1
As part of the Societal Challenges pillar for the new Horizon 2020 programme, the European Commission have released a call on 'Green Vehicles' (H2020-GV-2014) within the Smart, Green and Integrated transport programme.
The commission's objective in this call is ''to promote research, technological development, innovation and demonstration in support of improvements in energy efficiency of road transport vehicles including the use of new types of non-conventional energies into road transport such as electricity, CNG and LNG, renewable and tailored fuels.''
Proposals are invited against the following topics:
Dependent on which topic is addressed a proposal may take the form of a research and innovation action or just an innovation action. The call details the action type that is relevant.
For more information please contact Paul Lynch, plynch@bournemouth.ac.uk or Eva Papadopoulou, epapadopoulou@bournemouth.ac.uk.