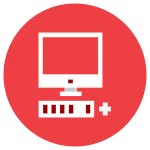 As part of its ongoing support for the games industry in England, Creative England's  GamesLab Campus programme will invest a total of £250,000 into five Games companies (£50,000 each) to support the development of new and innovative entertainment experiences on PlayStation®3, PlayStation®4 and PlayStation®Vita.
This package of investment will be complemented by a bespoke programme of business support and other technical and fringe benefits including the provision of PS3, PS4 & PS Vita Dev Kits1.
This announcement was made earlier this week at the Develop Conference 2014 , For more information, including how to apply, will be available shortly on our Games section Follow GamesLab on Twitter at @CEGameslab.