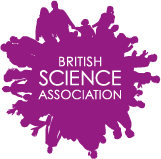 It's almost that time of year again as The British Science Festival lands in Birmingham on the 6th September! A festival which in the past few years has ventured to Liverpool, Aberdeen, Newcastle and Guildford (Amongst others) you would be crazy to miss out as the event works its way into the midlands in 2014.
This yearly event which has become one of Europe's "largest celebrations of science, technology and engineering" is offering a staggering 250 events, activities, exhibitions and trips over the course of the week. The only question which remains is which events will you be putting in your calendar this September?
If it's an idea for a weekend family outing you're after, The British Science Festival has a great deal to offer you and your children. Saturday between 10:00 and 16:00 your children will be busy walking on custard and most importantly getting outdoors, viewing gigantic bubbles and having a go hands on themselves!
Sunday brings with it further opportunities for engagement. Firstly, they can make their own fossils, followed by a childhood hit past and present as they take to panning for gold between 11:00 and 16:00.
While the children have had fun engaging in their activities, don't worry there are also events for adults! Sunday afternoon between 15:30 and 17:00 why not attend the very popular event of "Not enough exercise, too much stress: The curse of modern living"
The weekend may come to a close however; the festival is only just getting started. Between Monday and Thursday the events keep on coming, The X-change is an event which is guaranteed to attract many. This part chat show part science cabaret brings with it inspiring speakers and perhaps a few famous faces. Running between 13:15 and 14:30 the event is the perfect way to start your afternoon.
A Night At The Museum is something that will be sure to attract a lot of attention on Thursday evening between 18:30 and 23:00. The finishing event to the BSF will end in style, with the bar open and the music turned up it will be a great setting for the last activities of the week.
After this taste of what is on offer and considering there are 250 events organised, why not take a look at the website yourself and make The British Science Festival, YOUR British Science Festival using this link.