The next British Science Festival 2023 will be hosted by the University of Exeter from 7-10 September 2023.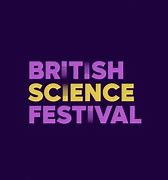 Proposals are welcomed from individuals, researchers, industry professionals, artists, writers, organisations, charities, academic institutions, and more. Festival proposals should be aimed at non-specialist adults (16+) with a broad interest in science.
Festival organisers are looking for events that showcase cutting-edge science, celebrate the latest developments in science and technology and engage their audience in open discussion about relevant issues that affect culture and society. They aim to programme a range of formats from talks to drop-in activities and creative content that challenges perceptions of what science is and can be.
More information, including how to submit a proposal, can be found here: British Science Festival 2023 Open Call
Before developing and submitting your proposal, please read the FAQs
To submit a proposal for an event please complete the proposal form
Deadline for proposals: 9am, Monday 20 February 2023
If you have any questions, or if you would like to discuss your proposal, please email festival@britishscienceassociation.org
Alternatively, should you wish to discuss your application with the Public Engagement with Research team, please contact publicengagement@bournemouth.ac.uk.