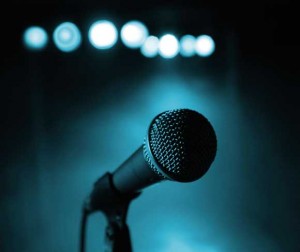 Next week sees the launch of Talk BU Live, a series of live talks from our academics aimed at getting people thinking and talking.
The first event will be in Dylan's on 23 September and will start at 5.30pm. The talk itself will last 20 minutes or so.
Who is Talk BU Live aimed at? Anyone in the BU community – so academic staff, professional staff and students.
Too often we hear the term "silos" to describe working and studying at BU, so this is an opportunity to come along and explore other areas than just where you work or where you study. We need as a university to give our community a range of opportunities to expand horizons, to meet other people and to share ideas. Talk BU Live will be a chance to add to the whole experience of being involved with BU in whatever capacity.
The first talk is by Professor Stephen Heppell and is entitled "Shoeless & Sausages: Making Learning Better". Stephen is an internationally acclaimed academic, practitioner and innovator of learning in all its forms and this is a fantastic opportunity to hear a truly influential voice in the field of education discussing the world of learning. Stephen's research is very wide-ranging and touches on everything from not wearing shoes in class to aid concentration to what one should eat on the morning of an exam.
Further details of the event and of BU's comment page Talk BU here.