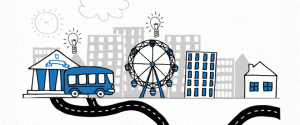 Are you working with start-ups, micro and or SMEs? Please encourage them to consider if they have any concepts or technology that could be applied to this challenge.
Designers, makers and entrepreneurs are being challenged to apply for the chance to gain a contract worth £50k and to develop the next generation of products, services and technologies that will make a real difference to the 1 in 6 of us living with limiting long term illness or disability in the UK.
The UK's innovation foundation, Nesta, is working with the Office for Disability Issues, Innovate UK, Business Innovation and Skills and Irwin Mitchell to champion the issue of assistive technology through the Inclusive Technology Prize. The challenge will encourage innovation through co-creation with disabled people, meeting needs as defined by the users themselves and challenging people to use lived experiences of disability to develop life changing technology. 
 The competition is using the SBRI competition process, (Small Business Research Initiative) which offers opportunities for businesses, especially early-stage and SMEs to develop and demonstrate technology to public sector funded challenges.
 Interested organisations and individuals should visit www.inclusivetechprize.org to apply. The deadline for applications is 16 January 2015.