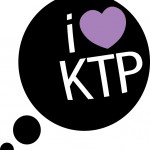 The User Experience (or UX) KTP competition  has just opened .
The aim is to encourage new, enhanced forms of interaction between computing systems and the people who use them.   Proposals may address technologies that contribute to these new forms, such as sensing information about the user, or those that improve specific types of experience, such as mobile and wearable devices.
A launch event is being held in London on 14 November 2014. Registration is required.
 To find our more about this call and other KTP opportuntities please contact Rachel Clarke in R&KEO . Contact details are as follows: email: clarker@bournemouth.ac.uk or ring extension 61347.