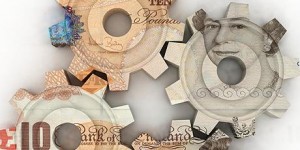 The following funding opportunities have been announced. Please follow the links for more information:
Arts and Humanities Research Council
International Placement Scheme: Shanghai Theatre Academy, for early career researchers, post-doctoral research assistants and AHRC-funded doctoral students to undertake a three to four month funded fellowship at the Shanghai Theatre Academy. Shanghai Theatre Academy IPS fellows receive a contribution of £600 towards their flights costs, their visa costs paid, plus a monthly allowance of £1200. Closing Date: 15/1/15
Biotechnology and Biological Sciences Research Council
Modular Training Partnerships (MTPs) fund the development of industrially-relevant short training courses at Masters level. Training should be developed in close collaboration with industry, and evidence of industrial demand is a key requirement for funding. Closing Date: 4/2/15
FLexible Interchange Programme(FLIP) supports the movement of people from one environment to a different one to exchange knowledge/technology/skills, developing bioscience research/researchers and addressing our strategic priorities. The award may be for up to 24 months and cost up to £150,000. Closing Date: 4/2/15
Economic and Social Research Council
ESRC/DFID Joint Fund for Poverty Alleviation Research Outline Research Grants Call 2014-15. The purpose of the scheme is to provide a more robust conceptual and empirical basis for development and to enhance the quality and impact of social science research on poverty reduction. Scheme-funded research will have high potential for impact on policy and practice in low-income countries through the use of the new knowledge created. Awards will be between £100,000 and £500,000 from a minimum duration of one year up to a maximum of three years. Closing Date: 22/1/15 at 16:00
Urban Transformations Research Call. The ESRC invites innovative and ambitious proposals to support new research which adds significant value to the broad portfolio of cites and urban transformations research currently supported by the ESRC and other research funders. High quality proposals are sought which fill clearly identified gaps in the current funding landscape. Grants will be for a maximum of three years and between £750,000 and £1 million. Closing Date: 5/2/15
Engineering and Physical Sciences Research Council
EPSRC Centres for Mathematical Sciences in Healthcare, will be awarding up to £6 million to support the creation of Multidisciplinary Research Centres, bringing together researchers working in the Mathematical Sciences with academics and stakeholders within the Healthcare Technologies space. Closing Date: 29/1/15 at 16:00
ERA-Net ANIHWA
The third call in the area of animal healths and welfare has opened. There are 20 funding organisations involved from 16 countries and a total budget of €10 million available. Closing Date: 12/2/15
Nesta
Longitude Prize 2014 is a challenge with a £10 million prize fund to help solve the problem of global antibiotic resistance. Closing Date: Applications can be submitted at any time
Wellcome Trust
Development Awards, worth up to £10,000 for a maximum of one year, are available to support the development of TV, radio, games or film projects that engage (as a whole or in part) with biomedical science and its impact on our lives in an innovative, entertaining and accessible way. Closing Date: Applications may be submitted at any time during the year.
Investigator Award, small or large (up to £3 million) and lasting up to seven years, provide flexible support at a level and length appropriate to enable researchers to address the most important questions of relevance to human and animal health and disease. Closing Date: 20/2/15
Investigator Award in Medical Humanties, in the range of £100,000 to £200,000 per year for up to five years, provide flexible support at a level and length to enable recipients to explore health, wellbeing or biomedical science in the contexts of the humanities. Closing Date: 23/1/15
Investigator Awards in Society and Ethics, in the range of £100,000 to £200,000 per year for up to five years, provide flexible support at a level and length to enable recipients to explore health, wellbeing or biomedical science in their social or ethical contexts. Closing Date: 23/1/15
Pathfinder Awards kick-start pilot projects that have significant potential to help develop innovative new products that address an unmet need in healthcare and offer a potential new solution. Pathfinder Awards fund innovative discrete pilot studies to develop assets and de-risk future development. Projects may last up to 18 months and the average award amount is envisaged to be in the region of £100,000, but up to £350,000 will be considered in exceptional circumstances. Closing Date: 6/2/15

Sustaining Excellence Awards, typically be in the range of £90,000 to £1,000,000 spread across three to five years, supports the enhanced delivery of existing outstanding public engagement projects and models of working, alongside strategic planning and organisational development and resilience. It aims to reduce the level of repeat project-based applications to other Engaging Science schemes, in particular People, Society and Arts awards, in favour of a longer-term approach to support. Closing Date: 18/2/15
Please note that some funders specify a time for submission as well as a date. Please confirm this with your RKEO Support Officer.
You can set up your own personalised alerts on Research Professional. If you need help setting these up, just ask your School's/Faculty's Funding Development Officer in RKEO or view the recent blog post here.
If thinking of applying, why not add notification of your interest on Research Professional's record of the bid so that BU colleagues can see your intention to bid and contact you to collaborate.