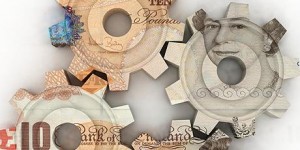 The following funding opportunities have been announced. Please follow the links for more information:
Medical Research Council GB – Tackling antimicrobial resistance theme one: understanding resistant bacteria in context of the host – Innovation grants
Innovative Medicines Initiative invites proposals for its call on The Medical Research Council and partners have delayed the expected opening and closing date for proposals for their innovation grants within the theme tackling antimicrobial resistance – understanding resistant bacteria in context of the host. The expected opening date has been delayed from 3 November 2014 to 19 January 2015, and the expected closing date has been delayed from 13 January to 17 March 2015. Award amount – up to £250,000. Closing date 17/03/2015
Natural Environment Research Council – NERC – Large Grants
Large Grants replaced the consortium grant scheme in 2012.
They support adventurous, large-scale and complex research tackling big science questions that cannot be addressed through other NERC funding opportunities.
The minimum funding level for large grant proposals is £1·2m. The maximum funding level for large grant proposals is £3·7m, with a duration of up to five years. Closing date for outline proposals is 10/03/15
Innovate UK, GB – Urban Living – integrated products and services
Innovate UK is to invest up to £7m in collaborative R&D projects that develop products and services from integrated data generated by cities.
The aim of this competition is to stimulate innovations that can help cities meet the challenges of achieving sustainable growth and other pressures.
Ultimately, the goal is to make the lives of the people who live and work in them happier, healthier and more harmonious.
They are seeking proposals to prototype, develop and evaluate products and services. Specifically, these will need to use data from an integrated city management system to solve problems around the management and operation of cities.
They expect to fund projects of £350k to £700k. Closing dates – please note this is a two-stage competition that opens for applicants on 15 December 2014. The deadline for registration is at noon on 4 February 2015 and the deadline for expressions of interest is at noon on 11 February 2015.
British Academy, GB – International Partnership and Mobility Scheme
Wellcome Trust, GB The International Partnership and Mobility Scheme aims to support the development of partnerships between the UK and other areas of the world where research excellence would be strengthened by new, innovative initiatives and links.
The Scheme intends to strengthen research capacity/capability, with all partners gaining from the collaboration, and to initiate the development of long-term, links between the UK and overseas scholars whilst also encouraging an intra-regional exchange of expertise and knowledge sharing.
In this round the Scheme is open to three-year and one-year awards for research partnerships between scholars in the UK and scholars in Africa, Latin America and the Caribbean, the Middle East, Eurasia, South Asia, East and South-East Asia. Grants are offered up to a maximum of £10,000 per year for a period of one year or three years (£30,000) Closing date 11/02/2015
The Wellcome Trust, GB – Senior research fellowships in basic biomedical science
The Wellcome Trust invites applications for its senior research fellowships in basic biomedical science These support outstanding postdoctoral scientists based in academic institutions in the UK and the Republic of Ireland. Fellowships are tenable for five years in the first instance, and provide a basic salary, normally of up to £55,000 per year, with an additional trust supplement of £12,500 per year.
Closing date 08/05/2015
The Wellcome Trust, GB – Senior research fellowships in clinical science
This scheme provides support for clinical investigators to further develop their research potential and to establish themselves as leading investigators in clinical science
The fellowship is for five years in the first instance, and provides:
a basic salary, as determined by the host institution
research expenses essential to the research programme
provision for public engagement costs.
Closing date 08/05/2015
Leverhulme Trust, GB – Philip Leverhulme Prizes
Philip Leverhulme Prizes recognise the achievement of outstanding researchers whose work has already attracted international recognition and whose future career is exceptionally promising. The prize scheme makes up to thirty awards of £100,000 a year, across a range of academic disciplines. The 2015 round opens on 5 January 2015 and closes to nominations on 14 May 2015
Please note that some funders specify a time for submission as well as a date. Please confirm this with your  RKEO Funding Development Officer
You can set up your own personalised alerts on Research Professional. If you need help setting these up, just ask your School's/Faculty's Funding Development Officer in  RKEO or view the recent blog post here.
If thinking of applying, why not add notification of your interest on Research Professional's record of the bid so that BU colleagues can see your intention to bid and contact you to collaborate.