National Contact Points (NCPs) provide impartial advice regarding EU Funding within their specialist area of Horizon 2020.  The advice is free and confidential and tailored to your needs.  This is an excellent service for drawing on the experience and knowledge of someone who deals exclusively with a particular scheme or work programme.  If you are interested in testing out project ideas, checking scheme eligibility, discussing the direction of travel of a particular funding stream or just asking some questions on the practicalities of applications they are a great source of help.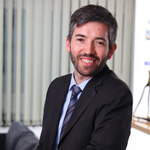 This week we would like to introduce you to Octavio Pernas and Alex Harris, who are the NCPs for Health, Wellbeing and Demographic Change.
Follow the link for further details on NCPs and Horizon 2020.