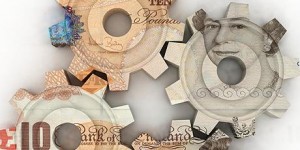 Attend the Fintech Innovation Contest Assembly – 25 Feb 2015
This facilitated knowledge sharing and networking event, organised by IC tomorrow, a digital programme for Innovate UK, and the Knowledge Transfer Network brings together leading industry experts to explore the challenges and opportunities around innovation in financial technologies.  There will also be the chance to find out about the upcoming launch of IC tomorrow's funded 'Financial Technologies Innovation Contest.
If you have technology or expertise relevant to the financial services industry, or if you are interested to find out about how to navigate this expanding market, then this free evening event is for you. This session provides the opportunity to meet with entrepreneurs, brands, academics, technologists, designers, and thought leaders across a range of financial services sectors.
Register at: https://www.eventbrite.com/e/fintech-assembly-registration-15426001586
 £175K Financial Technologies Innovation Contest
The IC tomorrow Financial Technologies innovation contest will offer a total of £175k to businesses to encourage innovation within Financial Technologies. Through a range of challenges, including themes of Education, Cyber Security, Transactions, Personal Finance Management, Compliance and Regulation, IC tomorrow are looking for innovative proposals from companies with digital solutions relevant to these themes within the financial sector.
The briefing event will provide an opportunity to get insight about the challenges from our challenge partners and all you need to know about the application process for the Financial Technologies Innovation Contest.
London: 04 March 2015 – https://www.etouches.com/118520
Online Webinar: 04 March 2015 – https://www.eventbrite.co.uk/e/online-webinar-financial-technologies-innovation-contest-briefing-registration-15794522843
Cardiff: 05 March 2015 – https://www.eventbrite.co.uk/e/financial-technologies-innovation-contest-briefing-cardiff-registration-15749448023
Edinburgh: 10 March 2015 – https://www.eventbrite.co.uk/e/financial-technologies-innovation-contest-briefing-edinburgh-registration-15749741902
Belfast: 11 March 2015 – https://www.eventbrite.co.uk/e/financial-technologies-innovation-contest-briefing-belfast-registration-15749951529