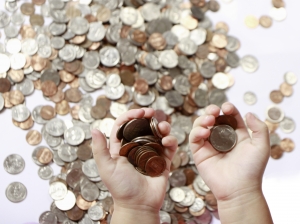 Latest Major Funding Opportunities
The following funding opportunities have been announced. Please follow the links for more information:
BBSRC Enterprise Fellowships – Royal Society of Edinburgh, UK
The Enterprise Fellowships are designed to enable an individual to advance the commercialisation of existing research results or technological developments and are tenable for a period of one year.  The Fellowships enable the holder to concentrate on developing the commercial potential of their research, whilst also receiving formal training in relevant business skills.
Award max: Unspecified  
Closing date: 27/04/2015
Industry Fellowships – Royal Society, UK
This scheme is for academic scientists who want to work on a collaborative project with industry and for scientists in industry who want to work on a collaborative project with an academic organisation.
The scheme provides a basic salary for the researcher and a contribution towards research costs.
Award max: Basic salary & research expenses up to £2000/year
Closing Date: 26/03/2015
Biotechnology Young Entrepreneurs Scheme – BBSRC
Participants enter as teams and develop a business plan for a company based on a hypothetical but plausible idea based on real markets over the course of a three day residential workshop. The workshop encompasses presentations and mentoring sessions from leading figures in industry and culminates in the presentation of the business plans to a panel of 'equity investors' drawn from industry and academia. Up to three teams for each workshop are selected to progress to the final in London.
Award max: Prize fund of £5000, including first prize of £2,500, trip to USA, invite to BIA Gala Dinner
Closing Date: 29/05/2015
Brian Mercer Award for Innovation – Royal Society
This scheme is for scientists who wish to develop an already proven concept or prototype into a near-market product ready for commercial exploitation. The scheme covers natural sciences, excluding medical devices.
Award max: £250,000
Closing date: 23/04/2015
Please note that some funding bodies specify a time for submission as well as a date. Please confirm this with your  RKEO Funding Development Officer
You can set up your own personalised alerts on Research Professional. If you need help setting these up, just ask your School's/Faculty's Funding Development Officer in  RKEO or view the recent blog post here.
If thinking of applying, why not add notification of your interest on Research Professional's record of the bid so that BU colleagues can see your intention to bid and contact you to collaborate.