We are happy to inform you that Bournemouth Research Information and Networking System (BRIAN) will be upgrading to a new version. The system will be offline from 8.30am, 20th May 2015 on Wednesday, and will hopefully be restored and functioning fully on the 26th May 2015, 8.30am.
Some of the benefits of this upgrade are: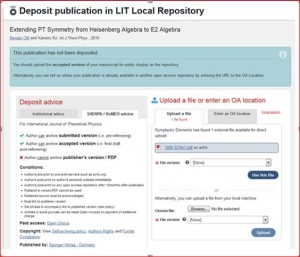 The page shown when you deposit a publication to BURO has been completely redesigned to improve the flow through the page, to allow entry of an Open access location and to provide more visible guidance.
Assistance when adding publications, including duplicate prevention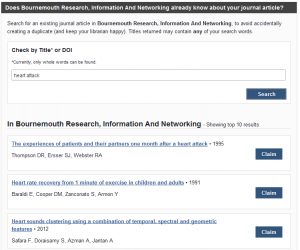 This is a completely new mechanism designed to assist you and your co-authors when manually adding new works to BRIAN. The first step in this process is to perform a search using the title, partial title or identifier (ISBN or DOI). Using this information, records that already exist in BRIAN may then be claimed by you or your co-author, thereby avoiding the creation of unnecessary manual records.
The new mechanism applies to all publication types. In addition, for Books and Journal articles, searches are also performed against a number of external data sources (including Google Books).
Harvest publications using Scopus Author Identifier

We are happy to announce that in the new version of BRIAN, it is now possible to add a verified Scopus Author Identifier to your account (through 'search settings') which will result in all publications linked to the Scopus ID being automatically imported to BRIAN in a claimed state.
Improved Photo Cropping Mechanism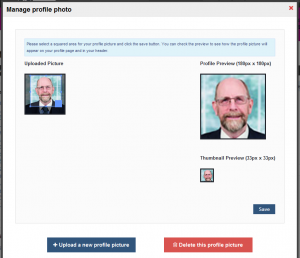 This new photo crop mechanism allows you to drag and drop photos in for use and it will also allow you to crop the pictures to the desired style.
We do apologise for the inconvenience but we hope that these exciting new features will be up and running for you to use on the 26th May.
All relevant guidance notes on the Staff Intranet will be updated in due course. If you need any help using the new system or if you encounter any problems after the upgrade, please do send an email to BRIAN@bournemouth.ac.uk and a member of staff will be able to assist you.
Monthly BRIAN training sessions will also start taking place beginning June 2015. Please watch out for announcement on future dates on the RKEO Research blog.
In the meantime, if you do have queries relating to the upgrade, please feel free to get in touch with Pengpeng Hatch at pphatch@bournemouth.ac.uk (01202 961354).