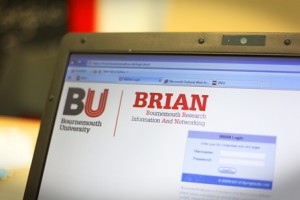 In line with our commitment to provide applications that meet users' and the University's needs, we will be upgrading BRIAN next month.
The upgrade is scheduled for 23rd September 13.  The upgrade contains a number of improvements.  These include:
–       New, more intuitive look and feel
–       Users can upload their own photos
Importantly for the University, the upgrade includes enhancements that are required for the REF submission due in November.
The upgrade of BRIAN is linked to a new version of the external staff profile pages.  More information on this will be available shortly.
The BRIAN team are managing the upgrade.  If you would like to know more, please email BRIAN@bournemouth.ac.uk.
We will keep you posted on the upgrade and how it impacts users in the coming weeks.